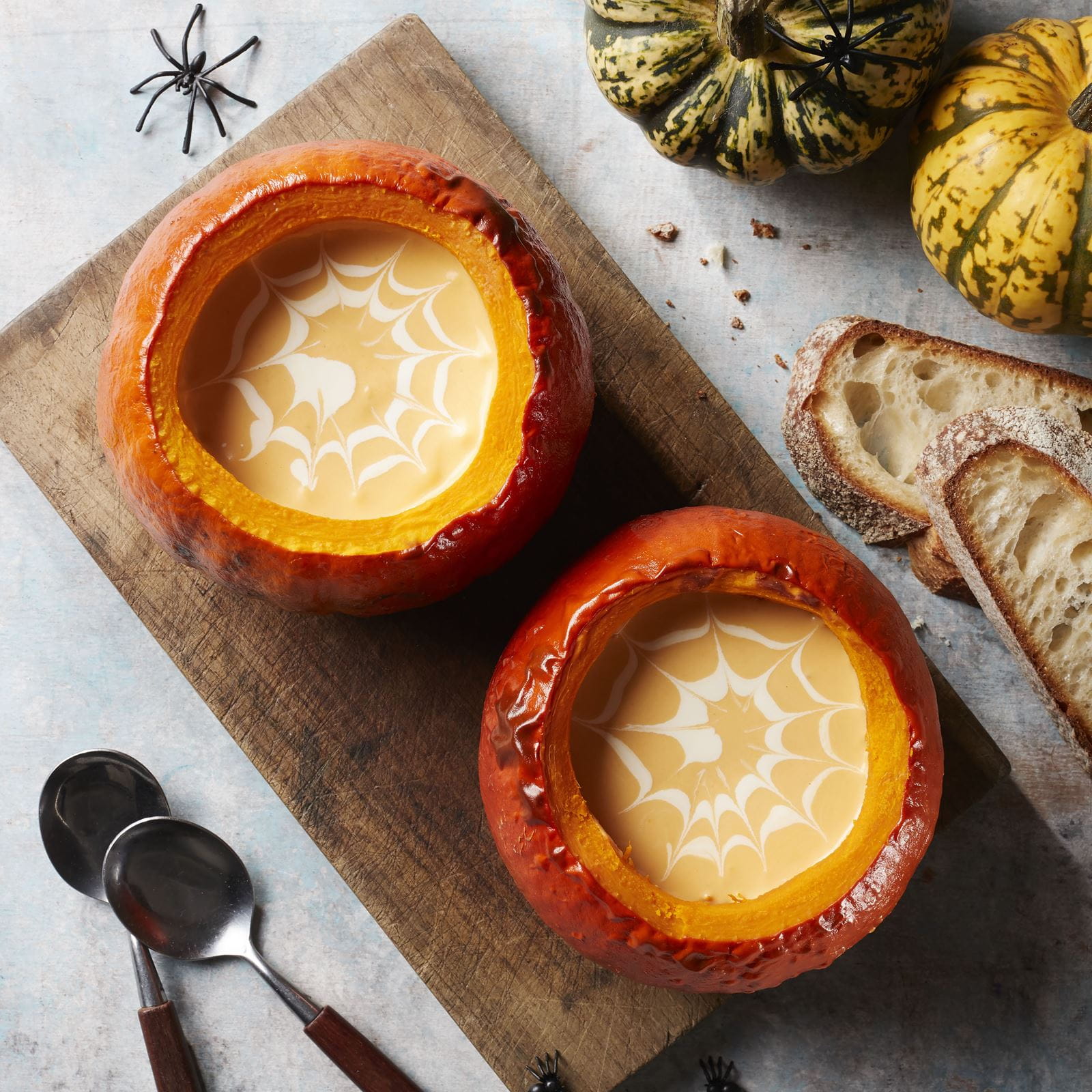 Pumpkin Soup
Pumpkin Soup
Prep time

10 minutes

Ready in

Servings

8 portions

Difficulty

Easy
Ingredients
30 grams Flora Buttery
1 tbsp vegetable oil
1 large onion peeled roughly chopped
1 garlic clove sliced
2 carrots peeled and roughly chopped
1 medium pumpkin deseeded peeled and roughly chopped
2 vegetable stock cube dissolved in 1L boiling water
200 mL Elmlea double cream plus extra for drizzling
sourdough to serve
Nutritional Guidelines (per serving)
(Nutrition information is calculated using an ingredient database and should be considered an estimate.)
Instructions
Heat the Flora Buttery and oil in a large saucepan, add the onion and garlic, cover with a lid and leave to sweat for 15mins, stirring occasionally until soft and translucent.
Add the carrot, pumpkin and stock, bring to the boil and simmer for 40-45mins until the vegetables are tender. Blend until smooth with a stick blender, add the Elmlea Double, blend again and season to taste with sea salt and black pepper.
Divide the soup between bowls and drizzle a spiral of cream in the bowl. Use a cocktail stick to connect the swirls to make a spider's web and serve with a slice of sourdough bread.
TIPS: This soup is also delicious served with a sprinkle of pumpkin seeds